Thinking Christmas? Support Your Lighthouse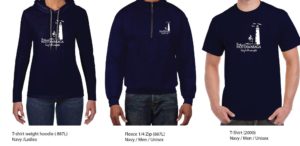 We have our very popular
T-shirts $25
Unisex Sizes S,M,L,XL & XXL
& 2 New Products
Long Sleeved-T-Shirt Hoodie $35
Ladies Sizes M,L & XL
Long-Sleeved 1/4 Zip Fleece $40
Unisex Sizes L & XL
For more information or to order,
email: lightkeeper@nlps.info
We Deliver!
Fine Wine Raffle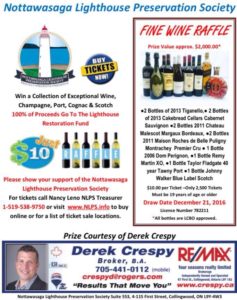 Tickets $10 available at
-Christies
-Market to Kitchen Co-Op Simcoe St.
-Global Pet Foods
-Gary Norman 705-443-7664
Recent Re-Wrapping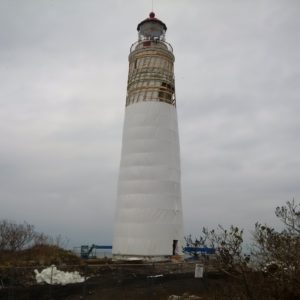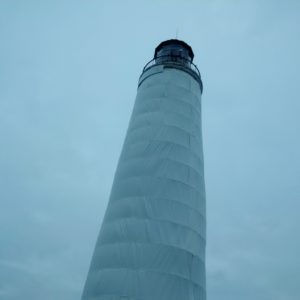 Photos by Stephen Emo
We made the news last night. Roger Klein was out at the island yesterday afternoon.
http://barrie.ctvnews.ca/video?clipId=1009256&binId=1.1272429&playlistPageNum=1
Our Lighthouse is being re-wrapped with stronger material which will protect the structure from the elements and slow down the deterioration. 11 wraps so far, a few more to go and then gluing the joints, taping the seams and installing ratchet straps. Hopefully finishing up this weekend! Many thanks go out the fantastic four who never gave up. Robert Square, Doug Hackbart, Stephen Emo, and Erle Heintzman you Light up our lives!
Will Mantrop Video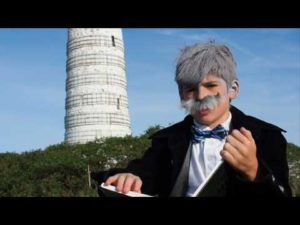 Visit our YouTube page to see the latest video!  https://youtu.be/xt5GkBYZ7yk
One of our young supporters, Will Mantrop, a Grade 5 student at Pretty River Academy has produced a video for a project that is linked to the Collingwood Museum about George Collins, one of the lighthouse keepers. This is AWESOME Will!!
NEW VIDEO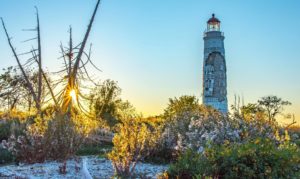 See this incredible video footage from a recent visit to Nottawasaga Island. 
Thank you to Michael Storey from Hawkwood Films! Turn the sound up and enjoy this: https://vimeo.com/182708904
You can Help!We are looking for help with our restorations efforts. It will take money to restore our lighthouse as well as the efforts of dedicated board members. If you can help us in either of these areas please do let us know! Let's preserve this priceless icon for future generations to enjoy.
Donate or Volunteer >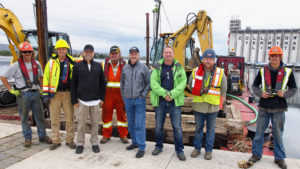 "They're Saving our Lighthouse" Photo by Dave West
Our Lighthouse is being shrink wrapped which will protect the structure from the elements and slow down the deterioration.
Thank you so much to SDM Construction, Weatherall Dock & Dredge from Meaford, CRS Rentals, Bill Brown's Lumber, Barrette's Disposal, Collingwood Home Hardware, Pro-Tect Plastic & the Collingwood Harbour.
Join Nottawasaga Lighthouse Preservation Society!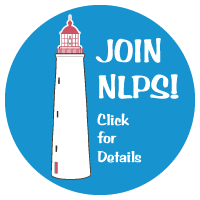 If you are interested in helping save this iconic tower there are many ways you can help. Whether you want to simply stay up to date with our progress or volunteer in some capacity, the first step is to join NLPS. You can join by clicking the button above, filling the online form and with your $25 minimum donation you are set!
Donate or Volunteer >